Hook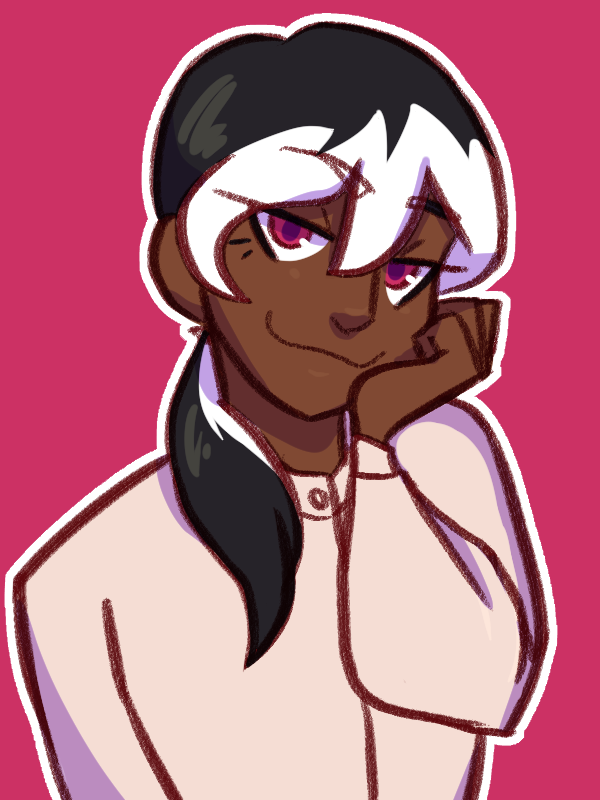 Name: Cecilio Ka'aukai
Aliases: Hook, Cece
Age: 24
Gender: Male
Sexuality: Bisexual
Alignment: Neutral
Date of Birth: December 31st
Height: 5'10"
Likes: Valentino, quiet, the ocean
Dislikes: The ocean, cops, water
Demeanor: Conscending
Theme: X
Cecilio, as a child, was an up-and-coming surf competition star on his home island of Kauai, until an unfortunate surfing accident left him with severe nerve damage and a head injury so extensive that his entire personality changed. Where he was once upbeat and loving, he was now aloof and insufferable. This was compounded by how his parents only seemed to care about getting him out on the waves again, and he ran away from home. He ended up on the mainland after yet another unfortunate accident in the water, cementing his phobia of the sea.
He met and began to travel with Valentino and ultimately fell in love with his travel companion, but was so afraid of abandonment that he abandoned Valentino in the process. This lead him to several years of disillusioned wandering until he just so happened to be in Miami and saw Valentino again, and formed a plan to reach out. This was squandered when he panicked and bolted out of the coffee shop Valentino worked in, and straight into the path of an oncoming truck.
Now Cecilio, like the rest of them is stuck in the game of Dead End. He seems less bent on winning for himself, and more on helping Valentino and his partner, Sapphire, win instead. It's almost like he doesn't want to come back at all.